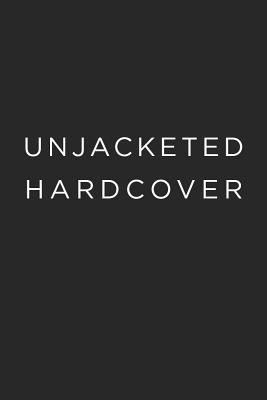 Film Rhythm after Sound (Hardcover)
Technology, Music, and Performance
University of California Press, 9780520279643, 280pp.
Publication Date: December 18, 2014
Other Editions of This Title:
Paperback (12/18/2014)
* Individual store prices may vary.
Description
The seemingly effortless integration of sound, movement, and editing in films of the late 1930s stands in vivid contrast to the awkwardness of the first talkies. Film Rhythm after Sound analyzes this evolution via close examination of important prototypes of early sound filmmaking, as well as contemporary discussions of rhythm, tempo, and pacing. Jacobs looks at the rhythmic dimensions of performance and sound in a diverse set of case studies: the Eisenstein-Prokofiev collaboration Ivan the Terrible, Disney's Silly Symphonies and early Mickey Mouse cartoons, musicals by Lubitsch and Mamoulian, and the impeccably timed dialogue in Hawks's films. Jacobs argues that the new range of sound technologies made possible a much tighter synchronization of music, speech, and movement than had been the norm with the live accompaniment of silent films. Filmmakers in the early years of the transition to sound experimented with different technical means of achieving synchronization and employed a variety of formal strategies for creating rhythmically unified scenes and sequences. Music often served as a blueprint for rhythm and pacing, as was the case in mickey mousing, the close integration of music and movement in animation. However, by the mid-1930s, filmmakers had also gained enough control over dialogue recording and editing to utilize dialogue to pace scenes independently of the music track. Jacobs's highly original study of early sound-film practices provides significant new contributions to the fields of film music and sound studies.
About the Author
Lea Jacobs is Professor of Film at the University of Wisconsin–Madison and author of The Decline of Sentiment: American Film in the 1920s.
Praise For Film Rhythm after Sound: Technology, Music, and Performance…
"I'll start with a simple declarative statement: this is a brilliant book. If you care about the way that movies are made and experienced, you need to read it. Now."
— Kent Jones
"Finely tuned . . . Jacobs expertly analyzes the scores of early sound films, brilliantly opening up the experimental (and clever) use of rhythm, tempo, and sound effects.; This is a virtuoso performance on the cinematic art of tempo and rhythm."
— T. Lindvall
"This excellent book should immediately earn a place on the reference shelves of film scholars, but it will also appeal to readers with an enthusiastic interest in film sound and music. Lea Jacobs... writes clearly and unpretentiously about a highly technical subject, shedding a particularly distinct light on the early sound period of Hollywood cinema... I have nothing but respect for the painstaking efforts this book represents." 
— Cineaste
"Exceptional... Pioneering one of the very few original studies in film rhythm, Jacobs delivers her much-appreciated contribution in Film Rhythm after Sound and successfully fills a long void in our understanding of the initial development and validation of rhythmic structuring in sound filmmaking."
— Journal of Film and Video
"Not just a significant contribution to the history of classical Hollywood cinema, but a broader reminder of what Michel Chion calls the "transsensoriality" of the film experience. As such, it is recommended to anyone who is interested in breaking down the wall that has often been erected between sound and image in the study of cinematic style."
— Projections: The Journal for Movies and Mind