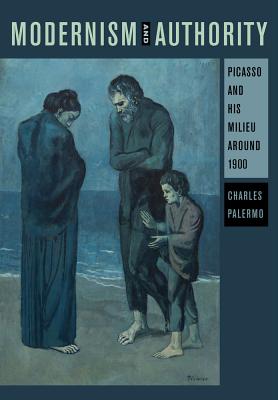 Modernism and Authority (Hardcover)
Picasso and His Milieu around 1900
University of California Press, 9780520282469, 384pp.
Publication Date: October 13, 2015
* Individual store prices may vary.
Description
Modernism and Authority presents a provocative new take on the early paintings of Pablo Picasso and the writings of Guillaume Apollinaire. Charles Palermo argues that references to theology and traditional Christian iconography in the works of Picasso and Apollinaire are not mere symbolic gestures; rather, they are complex responses to the symbolist art and poetry of figures important to them, including Paul Gauguin, Charles Morice, and Santiago Rusiñol. The young Picasso and his contemporaries experienced the challenges of modernity as an attempt to reflect on the lost relation to authority. For the symbolists, art held authority by revealing something compelling—something to which audiences must respond lest they lose claim to their own moral authority. Instead of the total transformation of the reader or viewer that symbolist creators envision, Picasso and Apollinaire imagine a divided self, responding only partially or ambivalently to the work of art's call. Navigating these problems of symbolist art and poetry entails considering the nature of the work of art and of one's response to it, the modern subject's place in history, and the relevance of historical truth to our methodological choices in the present.
About the Author
Charles Palermo is Associate Professor of Art History at the College of William and Mary. He is the author of Fixed Ecstasy: Joan Miró in the 1920s.
or
Not Currently Available for Direct Purchase