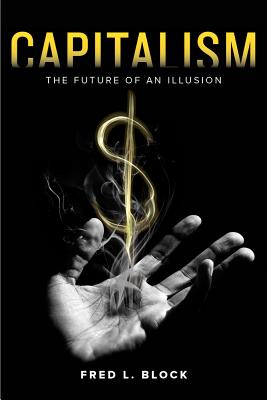 Capitalism (Paperback)
The Future of an Illusion
University of California Press, 9780520283237, 264pp.
Publication Date: May 4, 2018
Other Editions of This Title:
Hardcover (5/4/2018)
* Individual store prices may vary.
Description
Virtually everyone—left, right, and center—believes that capitalist economies are autonomous, coherent, and regulated by their own internal laws. This view is an illusion. The reality is that economies organized around the pursuit of private profit are contradictory, incoherent, and heavily shaped by politics and governmental action. But the illusion remains hugely consequential because it has been embraced by political and economic elites who are convinced that they are powerless to change this system. The result is cycles of raised hopes followed by disappointment as elected officials discover they have no legitimate policy tools that can deliver what the public wants. In Capitalism, leading economic sociologist Fred L. Block argues that restoring the vitality of the United States and the world economy can be accomplished only with major reforms on the scale of the New Deal and the post–World War II building of new global institutions.
About the Author
Fred L. Block is Research Professor of Sociology at the University of California, Davis. He is the coauthor, with Margaret Somers, of The Power of Market Fundamentalism.