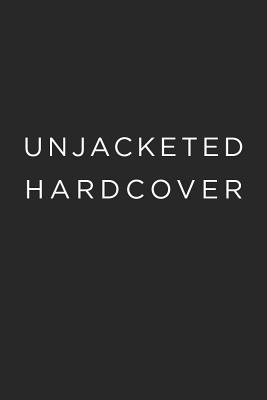 They Leave Their Kidneys in the Fields (Hardcover)
Illness, Injury, and Illegality among U.S. Farmworkers (California Series in Public Anthropology #40)
University of California Press, 9780520283268, 312pp.
Publication Date: July 19, 2016
Other Editions of This Title:
Paperback (7/19/2016)
* Individual store prices may vary.
Description
They Leave Their Kidneys in the Fields takes the reader on an ethnographic tour of the melon and corn harvesting fields of California's Central Valley to understand why farmworkers suffer heatstroke and chronic illness at rates higher than workers in any other industry. Through captivating accounts of the daily lives of a core group of farmworkers over nearly a decade, Sarah Bronwen Horton documents in startling detail how a tightly interwoven web of public policies and private interests creates exceptional and needless suffering. 

 
About the Author
Sarah Bronwen Horton
is Associate Professor of Anthropology at the University of Colorado, Denver. To learn more about Sarah, please visit 
http://www.sarahbhorton.com/
. 
Praise For They Leave Their Kidneys in the Fields: Illness, Injury, and Illegality among U.S. Farmworkers (California Series in Public Anthropology #40)…
"Horton keenly advocates for measures to remedy farmworkers' health, such as ending policies of agricultural exceptionalism, reforming the health care and immigration systems, and promoting labor policies to improve farmworkers' health."
— CHOICE
"Captivating... Horton's book comes at a critical moment to enter into discussions about undocumented migration in the US. It represents a substantial contribution to exposing the hidden reality of migrant farmworkers' stressful lives, and also highlights potential areas of policy and law reform. Her in-depth analysis of the legal, historical, and cultural causes of migrant exploitation makes her work a relevant and eye-opening read for anyone who consumes produce in the US."
— Border Criminologies
"They Leave Their Kidneys in the Fields will become an essential text in undergraduate and graduate classrooms. Horton has made a clear theoretical contribution to the academic fields of anthropology, the social sciences, public health, and immigration studies, and her captivating narrative will appeal to the larger general public interested in migrant health...Horton's analysis of the structural violence experienced by undocumented farmworkers will draw a wide readership and bring much-deserved attention to this marginalized and exploited population."
— American Ethnologist
"Sarah Horton's book is a strong reminder of why and how we should be doing ethnography in solidarity with the communities we research and write about."
— Anthropology of Work Review
"An excellent example of how to successfully produce engaged ethnographic writing that grapples with concerns of positionality, enhances empathy for vulnerable populations, and makes anthropological theory accessible to a broader readership, all of which is no easy feat."
— American Anthropologist
"Horton's work provides a platform from which people not only lend their voice but also employ their power to promote strategies for change."
— Journal of Anthropological Research