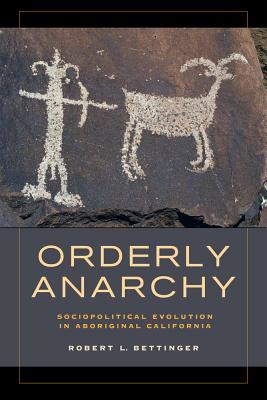 Orderly Anarchy (Hardcover)
Sociopolitical Evolution in Aboriginal California (Origins of Human Behavior and Culture #8)
University of California Press, 9780520283336, 312pp.
Publication Date: January 7, 2015
* Individual store prices may vary.
Description
Orderly Anarchy delivers a provocative and innovative reexamination of sociopolitical evolution among Native American groups in California, a region known for its wealth of prehistoric languages, populations, and cultural adaptations. Scholars have tended to emphasize the development of social complexity and inequality to explain this diversity. Robert L. Bettinger argues instead that "orderly anarchy," the emergence of small, autonomous groups, provided a crucial strategy in social organization. Drawing on ethnographic and archaeological data and evolutionary, economic, and anthropological theory, he shows that these small groups devised diverse solutions to environmental, technological, and social obstacles to the intensified use of resources. This book revises our understanding of how California became the most densely populated landscape in aboriginal North America.
About the Author
Robert L. Bettinger, Professor of Anthropology at the University of California, Davis, is an authority on ethnographic and archaeological hunter-gatherers and the author of Hunter-Gatherers: Archaeological and Evolutionary Theory, Hunter-Gatherer Foraging: Five Simple Models, and many peer-reviewed book chapters and journal articles. He is also the recipient of the Society for American Archaeology Award for Excellence in Archaeological Analysis and the Society for California Archaeology M. A. Baumhoff Special Achievement Award.
Praise For Orderly Anarchy: Sociopolitical Evolution in Aboriginal California (Origins of Human Behavior and Culture #8)…
"Extraordinary and orginial . . . A terrific book!"
— W. S. Simmons
"Well written, tightly reasoned, and intellectually stimulating."
— American Anthropologist