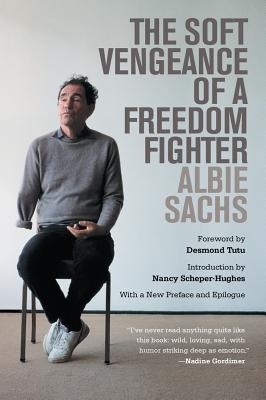 The Soft Vengeance of a Freedom Fighter (Paperback)
University of California Press, 9780520283626, 288pp.
Publication Date: July 3, 2014
* Individual store prices may vary.
Description
On April 7, 1988, Albie Sachs, an activist South African lawyer and a leading member of the ANC, was car-bombed in Maputo, the capital of Mozambique, by agents of South Africa's security forces. His right arm was blown off, and he lost sight in one eye. This intimate and moving account of his recovery traces the gradual recuperation of his broken body and his triumphant reentry into the world, where his dream of soft vengeance was realized with the achievement of democracy in South Africa. This book captures the spirit of a remarkable man: his enormous optimism, his commitment to social justice, and his joyous wonder at the life that surrounds him. A new preface and epilogue reflect on the making of Abby Ginzberg's documentary film titled Soft Vengeance: Albie Sachs and the New South Africa. (For information about the film, see www.softvengeancefilm.org.)
About the Author
Albie Sachs was Justice of the Constitutional Court of South Africa from 1994 to 2009. He is the author of several books, including The Free Diary of Albie Sachs (2004) and The Strange Alchemy of Life and Law (2009).