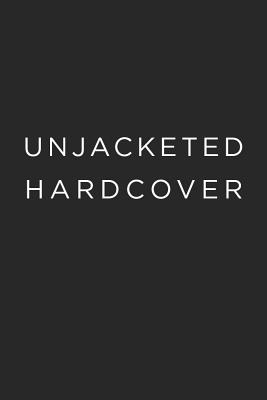 Appealing to Justice
Prisoner Grievances, Rights, and Carceral Logic
Hardcover

* Individual store prices may vary.
Other Editions of This Title:
Paperback (12/12/2014)
Description
Having gained unique access to California prisoners and corrections officials and to thousands of prisoners' written grievances and institutional responses, Kitty Calavita and Valerie Jenness take us inside one of the most significant, yet largely invisible, institutions in the United States. Drawing on sometimes startlingly candid interviews with prisoners and prison staff, as well as on official records, the authors walk us through the byzantine grievance process, which begins with prisoners filing claims and ends after four levels of review, with corrections officials usually denying requests for remedies. Appealing to Justice is both an unprecedented study of disputing in an extremely asymmetrical setting and a rare glimpse of daily life inside this most closed of institutions. Quoting extensively from their interviews with prisoners and officials, the authors give voice to those who are almost never heard from. These voices unsettle conventional wisdoms within the sociological literature—for example, about the reluctance of vulnerable and/or stigmatized populations to name injuries and file claims, and about the relentlessly adversarial subjectivities of prisoners and correctional officials—and they do so with striking poignancy. Ultimately, Appealing to Justice reveals a system fraught with impediments and dilemmas, which delivers neither justice, nor efficiency, nor constitutional conditions of confinement.
Praise For Appealing to Justice: Prisoner Grievances, Rights, and Carceral Logic…
"The authors bring wide-ranging scholarship to bear on the contradictions between the logic of rights and of carceral control. . . . There are no simple truths in this exceptional work of scholarship, which is important for criminology, sociology, law, and political science."
— P. S. Leighton
"Appealing to Justice provides a powerful and disturbing window into the deprivations of contemporary punishment and a brilliant theoretical argument about the role of law inside of prisons."
— Punishment & Society
"After reading this book, I gained a better understanding of what takes place when a prisoner files a grievance, and the struggle it is to get their voice heard in prison... I highly recommend this book to any social work students or anyone interested in becoming a social worker."
— The New Social Worker
"A valuable contribution to our knowledge of the prisoner society, conditions of confinement and operational realities in the California prison system... [a] highly original book."
— British Journal of Criminology
"Drawing on evidence from several hundred case records and interviews with people who are incarcerated and corrections employees, Calavita and Jenness generate a theoretically rich and broadly relevant account... illuminating."
— Contemporary Sociology
"An important contribution... [the authors] upend conventional wisdom on both prisons and disputing. The work should be engaged by a broad range of scholars and will hopefully serve as a foundational comparative work for future researchers."
— American Journal of Sociology
University of California Press, 9780520284173, 264pp.
Publication Date: December 12, 2014
About the Author
Kitty Calavita is Professor Emerita of Criminology, Law and Society and of Sociology at UC Irvine. Her books include Invitation to Law and Society: An Introduction to the Study of Real Law; Immigrants at the Margins: Law, Race, and Exclusion in Southern Europe; Big Money Crime: Fraud and Politics in the Savings and Loan Crisis; and Inside the State: The Bracero Program, Immigration, and the INS.

Valerie Jenness is Professor of Criminology, Law and Society and of Sociology at UC Irvine, where she is also Dean of the School of Social Ecology. Her books include Making Hate a Crime: From Social Movement to Law Enforcement Practice; Hate Crimes: New Social Movements and the Politics of Violence; Making It Work: The Prostitutes' Rights Movement in Perspective; and Routing the Opposition: Social Movements, Public Policy, and Democracy.