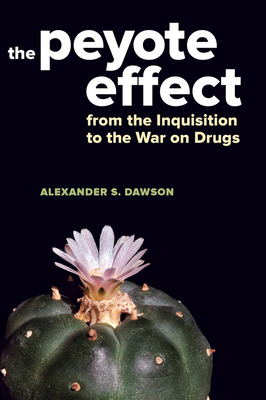 The Peyote Effect (Paperback)
From the Inquisition to the War on Drugs
University of California Press, 9780520285439, 320pp.
Publication Date: September 4, 2018
Other Editions of This Title:
Hardcover (9/4/2018)
Compact Disc (8/24/2018)
MP3 CD (8/24/2018)
* Individual store prices may vary.
Description
The hallucinogenic and medicinal effects of peyote have a storied history that begins well before Europeans arrived in the Americas. While some have attempted to explain the cultural and religious significance of this cactus and drug, Alexander S. Dawson offers a completely new way of understanding the place of peyote in history. In this provocative new book, Dawson argues that peyote has marked the boundary between the Indian and the West since the Spanish Inquisition outlawed it in 1620. For nearly four centuries ecclesiastical, legal, scientific, and scholarly authorities have tried (unsuccessfully) to police that boundary to ensure that, while indigenous subjects might consume peyote, others could not. Moving back and forth across the U.S.–Mexico border, The Peyote Effect explores how battles over who might enjoy a right to consume peyote have unfolded in both countries, and how these conflicts have produced the racially exclusionary systems that characterizes modern drug regimes. Through this approach we see a surprising history of the racial thinking that binds these two countries more closely than we might otherwise imagine.
About the Author
Alexander S. Dawson is Associate Professor of History at SUNY Albany. He is the author of Indian and Nation in Revolutionary Mexico, First World Dreams: Mexico Since 1989, and Latin America since Independence.
Praise For The Peyote Effect: From the Inquisition to the War on Drugs…
"An eminently readable history of indigeneity and whiteness through the lens of a drug. . . . Provides a rich history of the interplay between hallucinogens and the politics of identity."
— CHOICE
"Dawson's book departs from traditional peyote literature through outstanding coverage of the non-Indian organizations."
— Benjamin R. Kracht
"Deeply researched and conceptually rich, The Peyote Effect makes an important contribution to the history of drugs, history of race, history of medicine, Native American and Indigenous studies, borderlands history, and the history of the U.S. and Mexico."
— Western Historical Quarterly