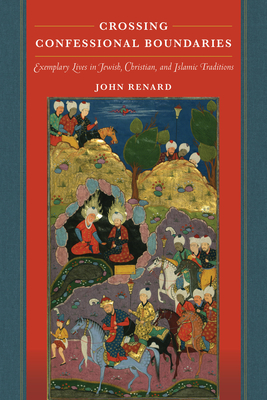 Crossing Confessional Boundaries (Hardcover)
Exemplary Lives in Jewish, Christian, and Islamic Traditions
University of California Press, 9780520287914, 360pp.
Publication Date: January 28, 2020
Other Editions of This Title:
Paperback (1/28/2020)
* Individual store prices may vary.
Description
Arguably the single most important element in Abrahamic cross-confessional relations has been an ongoing mutual interest in perennial spiritual and ethical exemplars of one another's communities. Ranging from Late Antiquity through the Middle Ages, Crossing Confessional Boundaries explores the complex roles played by saints, sages, and Friends of God in the communal and intercommunal lives of Christians, Muslims, and Jews across the Mediterranean world, from Spain and North Africa to the Middle East to the Balkans. By examining these stories in their broad institutional, social, and cultural contexts, Crossing Confessional Boundaries reveals unique theological insights into the interlocking histories of the Abrahamic faiths.
 
About the Author
John Renard is Professor of Theological Studies at Saint Louis University. His many books include Seven Doors to Islam: Spirituality and the Religious Life of Muslims, Windows on the House of Islam, Friends of God: Islamic Images of Piety, Commitment, and Servanthood, Tales of God's Friends: Islamic Hagiography in Translation, and Islamic Theological Themes: A Primary Source Reader.