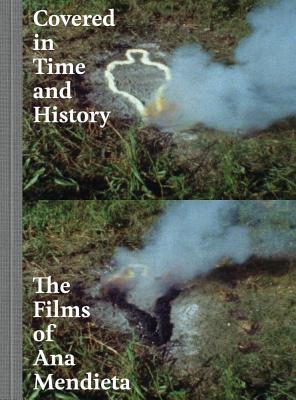 Covered in Time and History
The Films of Ana Mendieta
Hardcover

* Individual store prices may vary.
Description
Born to a prominent family in Havana but exiled to the United States as a girl, Ana Mendieta (1948–1985) is regarded as one of the most significant artists of the postwar era. During her too-brief career, she produced a distinctive body of work that includes drawings, installations, performances, photographs, and sculptures. Less well known is her remarkable and prolific production of films. This richly illustrated catalogue presents a series of sequential color stills from each of twenty-one original Super 8 films that have been newly preserved and digitized in high definition for the 2015 exhibition, combined with related photographs, and reference still images from all of the artist's 104 filmworks; together these illustrations sample the full range of the artist's film practice from 1971 to 1981. The book includes Mendieta's first published comprehensive filmography resulting from three years of collaborative research conducted by the Estate of Ana Mendieta Collection and the University of Minnesota as well as original essays by John Perreault, Michael Rush, Rachel Weiss, Lynn Lukkas, Raquel Cecilia Mendieta, and Laura Wertheim Joseph. The first book-length treatment of Mendieta's moving-image practice, Covered in Time and History aims to locate her films centrally within her larger oeuvre and at the forefront of the multidisciplinary shifts that characterized visual arts practice during the 1970s.

Published in association with the Katherine E. Nash Gallery at the University of Minnesota.

Exhibition dates:
University of California, Berkeley Art Museum & Pacific Film Archive (BAMPFA): November 9, 2016–February 12, 2017
NSU Art Museum Fort Lauderdate: February 28–July 3, 2016
Katherine E. Nash Gallery, University of Minnesota: September 15–December 12, 2015
University of California Press, 9780520288010, 272pp.
Publication Date: September 15, 2015
About the Author
Howard Oransky is Director of the Katherine E. Nash Gallery at the University of Minnesota. There he has coorganized the exhibitions Lynn Hershman Leeson: Investigations (2011), Sacred Space, Contested Terrain (2012), and The House We Built: Feminist Art Then and Now (2013). Oransky previously served as Director of Continuing Education at the Minneapolis College of Art and Design and Director of Planning at the Walker Art Center.