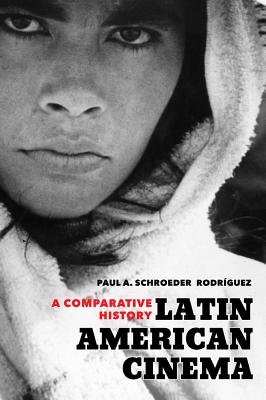 Latin American Cinema (Paperback)
A Comparative History
University of California Press, 9780520288638, 376pp.
Publication Date: March 8, 2016
* Individual store prices may vary.
Description
This book charts a comparative history of Latin America's national cinemas through ten chapters that cover every major cinematic period in the region: silent cinema, studio cinema, neorealism and art cinema, the New Latin American Cinema, and contemporary cinema. Schroeder Rodríguez weaves close readings of approximately fifty paradigmatic films into a lucid narrative history that is rigorous in its scholarship and framed by a compelling theorization of the multiple discourses of modernity. The result is an essential guide that promises to transform our understanding of the region's cultural history in the last hundred years by highlighting how key players such as the church and the state have affected cinema's unique ability to help shape public discourse and construct modern identities in a region marked by ongoing struggles for social justice and liberation.
About the Author
Paul A. Schroeder Rodríguez is Professor and Chair of the Spanish Department at Amherst College. The author of Tomás Gutiérrez Alea: The Dialectics of a Filmmaker, he has published extensively on Latin American cinema in leading academic journals.
Praise For Latin American Cinema: A Comparative History…
"The comparative approach here serves not to erase the specificities of national experience in favour of some sort of homogenous Pan-American depiction of cinema's role in Latin America. Rather, it allows a nuanced understanding of the wider ideological developments that underscored the shifts in cinema across the region. It also allows the author eloquently to bring together local, national, and transnational productions in what he refers to as a 'triangulated' view of cinema's trajectory in the region."
— Australian Book Review