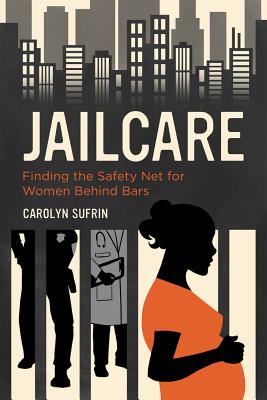 Jailcare (Paperback)
Finding the Safety Net for Women behind Bars
University of California Press, 9780520288683, 328pp.
Publication Date: May 23, 2017
Other Editions of This Title:
Hardcover (5/23/2017)
* Individual store prices may vary.
Description
Thousands of pregnant women pass through our nation's jails every year. What happens to them as they carry their pregnancies in a space of punishment? In this time when the public safety net is frayed, incarceration has become a central and racialized strategy for managing the poor. Using her ethnographic fieldwork and clinical work as an ob-gyn in a women's jail, Carolyn Sufrin explores how jail has, paradoxically, become a place where women can find care. Focusing on the experiences of incarcerated pregnant women as well as on the practices of the jail guards and health providers who care for them, Jailcare describes the contradictory ways that care and maternal identity emerge within a punitive space presumed to be devoid of care. Sufrin argues that jail is not simply a disciplinary institution that serves to punish. Rather, when understood in the context of the poverty, addiction, violence, and racial oppression that characterize these women's lives and their reproduction, jail can become a safety net for women on the margins of society.
About the Author
Carolyn Sufrin is a medical anthropologist and an obstetrician-gynecologist at Johns Hopkins University School of Medicine.
Praise For Jailcare: Finding the Safety Net for Women behind Bars…
"An important and timely book, Jailcare lays bare how we have neglected the social safety net and distorted the ways in which we care for our most vulnerable and marginalized citizens by enacting policies that devalue the lives of women and their children."
— Journal of Children and Poverty
"Insightful and convincing."
— Journal of the Royal Anthropological Institute
"A sobering critique of the new administration's social, judicial, and economic policies and its potential effects on mass incarceration."
— Somatosphere