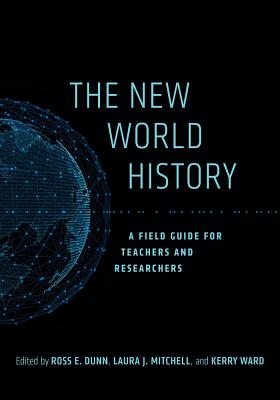 The New World History (Paperback)
A Field Guide for Teachers and Researchers (California World History Library #23)
University of California Press, 9780520289895, 656pp.
Publication Date: August 23, 2016
Other Editions of This Title:
Hardcover (8/23/2016)
Paperback (1/1/2014)
* Individual store prices may vary.
Description
The New World History is a comprehensive volume of essays selected to enrich world history teaching and scholarship in this rapidly expanding field. The forty-four articles in this book take stock of the history, evolving literature, and current trajectories of new world history. These essays, together with the editors' introductions to thematic chapters, encourage educators and students to reflect critically on the development of the field and to explore concepts, approaches, and insights valuable to their own work. The selections are organized in ten chapters that survey the history of the movement, the seminal ideas of founding thinkers and today's practitioners, changing concepts of world historical space and time, comparative methods, environmental history, the "big history" movement, globalization, debates over the meaning of Western power, and ongoing questions about the intellectual premises and assumptions that have shaped the field.
About the Author
Ross E. Dunn is Professor Emeritus of History at San Diego State University, author of The Adventures of Ibn Battuta: A Muslim Traveler of the Fourteenth Century, and coauthor of Panorama: A World History.

Laura J. Mitchell is Associate Professor of History at the University of California, Irvine, author of Belongings: Property, Family, and Identity in Colonial South Africa, and coauthor of Panorama: A World History.

Kerry Ward is Associate Professor of History at Rice University and author of Networks of Empire: Forced Migration in the Dutch East India Company.
Praise For The New World History: A Field Guide for Teachers and Researchers (California World History Library #23)…
"A valuable, sophisticated, and well-organized selection of papers written by many leading experts in the field... The New World History is a tour de force."
— World History Connected