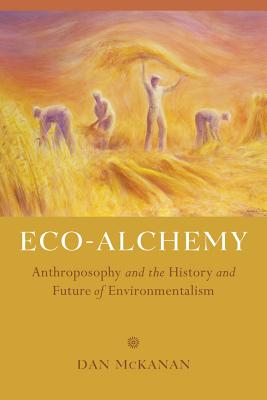 Eco-Alchemy (Paperback)
Anthroposophy and the History and Future of Environmentalism
University of California Press, 9780520290068, 312pp.
Publication Date: October 31, 2017
Other Editions of This Title:
Hardcover (10/31/2017)
* Individual store prices may vary.
Description
For nearly a century, the worldwide anthroposophical movement has been a catalyst for environmental activism, helping to bring to life many modern ecological practices such as organic farming, community-supported agriculture, and green banking. Yet the spiritual practice of anthroposophy remains unknown to most environmentalists. A historical and ethnographic study of the environmental movement, Eco-Alchemy uncovers for the first time the profound influences of anthroposophy and its founder, Rudolf Steiner, whose holistic worldview, rooted in esoteric spirituality, inspired the movement. Dan McKanan shows that environmentalism is itself a complex ecosystem and that it would not be as diverse or as transformative without the contributions of anthroposophy.
About the Author
Dan McKanan is the Emerson Senior Lecturer at Harvard Divinity School and the author of several books on religion and social transformation, among them Touching the World: Christian Communities Transforming Society and Prophetic Encounters: Religion and the American Radical Tradition.
Praise For Eco-Alchemy: Anthroposophy and the History and Future of Environmentalism…
Eco-Alchemy makes a solid case for the importance of anthroposophist initiatives to the evolution of modern environmentalism. . . . It deserves a wide readership among those interested in esoteric spirituality, environmental politics, and the controversial interaction between religion and public affairs.

— Reading Religion
"As its name suggests Eco-Alchemy describes an intermixing and re-constituting of ideas and good intentions that have been emerging and manifesting themselves over the last hundred years. [...] The analysis offered in Eco-Alchemy presents a very respectful and balanced picture of anthroposophy and yet does not shy away from describing the shortcomings and errors which have occurred over the years, nor the need to change, transform itself and learn from other progressive movements. It is an important work that should be widely available particularly to those undertaking a study of environmental philosophy."
— Camphill Pages