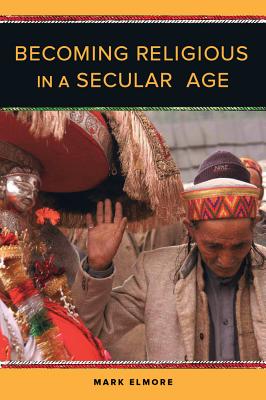 Becoming Religious in a Secular Age (Paperback)
University of California Press, 9780520290549, 304pp.
Publication Date: July 5, 2016
Other Editions of This Title:
Hardcover (7/5/2016)
* Individual store prices may vary.
Description
Religion is often viewed as a universally ancient element of the human inheritance, but in the Western Himalayas the community of Himachal Pradesh discovered its religion only after India became an independent secular state. Based on extensive ethnographic and archival work, Becoming Religious in a Secular Age tells the story of this discovery and how it transformed a community's relations to its past and to its members, as well as to those outside the community. And, as Mark Elmore demonstrates, Himachali religion offers a unique opportunity to reimagine relations between religion and secularity. Elmore shows that modern secularity is not so much the eradication of religion as the very condition for its development. Showing us that to become a modern, ethical subject is to become religious, this book creatively augments our understanding of both religion and modernity.
About the Author
Mark Elmore is Assistant Professor of Religious Studies at the University of California, Davis.