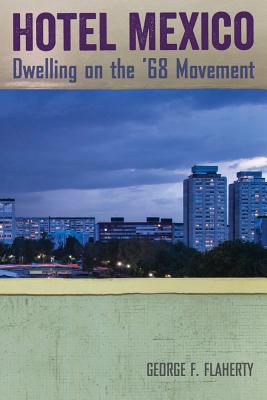 Hotel Mexico (Paperback)
Dwelling on the '68 Movement
University of California Press, 9780520291072, 336pp.
Publication Date: August 16, 2016
* Individual store prices may vary.
Description
In 1968, Mexico prepared to host the Olympic games amid growing civil unrest. The spectacular sports facilities and urban redevelopment projects built by the government in Mexico City mirrored the country's rapid but uneven modernization. In the same year, a street-savvy democratization movement led by students emerged in the city. Throughout the summer, the '68 Movement staged protests underscoring a widespread sense of political disenfranchisement. Just ten days before the Olympics began, nearly three hundred student protestors were massacred by the military in a plaza at the core of a new public housing complex.
 
In spite of institutional denial and censorship, the 1968 massacre remains a touchstone in contemporary Mexican culture thanks to the public memory work of survivors and Mexico's leftist intelligentsia. In this highly original study of the afterlives of the '68 Movement, George F. Flaherty explores how urban spaces—material but also literary, photographic, and cinematic—became an archive of 1968, providing a framework for de facto modes of justice for years to come.
About the Author
George F. Flaherty is Assistant Professor of Latin American and U.S. Latino Art History at the University of Texas at Austin.
Praise For Hotel Mexico: Dwelling on the '68 Movement…
"In this skillful work of interdisciplinary rigor Hotel Mexico is the first study to situate the '68 movement within urban culture and space by using the methodologies of collective memory and cultural studies. ... In this refreshing study, Flaherty employs an impressive array of sources to weave a deeply more complex narrative of 1960s Mexico than academics tend to tell in similar books."
— Planning Perspectives