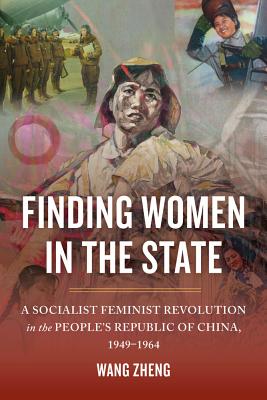 Finding Women in the State (Paperback)
A Socialist Feminist Revolution in the People's Republic of China, 1949-1964
University of California Press, 9780520292291, 400pp.
Publication Date: November 1, 2016
Other Editions of This Title:
Hardcover (11/1/2016)
* Individual store prices may vary.
Description
Finding Women in the State is a provocative hidden history of socialist state feminists maneuvering behind the scenes at the core of the Chinese Communist Party. These women worked to advance gender and class equality in the early People's Republic and fought to transform sexist norms and practices, all while facing fierce opposition from a male-dominated CCP leadership from the Party Central to the local government. Wang Zheng extends this investigation to the cultural realm, showing how feminists within China's film industry were working to actively create new cinematic heroines, and how they continued a New Culture anti-patriarchy heritage in socialist film production. This book illuminates not only the different visions of revolutionary transformation but also the dense entanglements among those in the top echelon of the party. Wang discusses the causes for failure of China's socialist revolution and raises fundamental questions about male dominance in social movements that aim to pursue social justice and equality. This is the first book engendering the PRC high politics and has important theoretical and methodological implications for scholars and students working in gender studies as well as China studies.
About the Author
Wang Zheng is Professor of Women's Studies and History and Research Scientist at the Institute for Research on Women and Gender at the University of Michigan. She is the author of Women in the Chinese Enlightenment: Oral and Textual Histories and the coeditor of From the Soil: The Foundations of Chinese Society, Translating Feminisms in China, and Some of Us: Chinese Women Growing Up in the Mao Era.
Praise For Finding Women in the State: A Socialist Feminist Revolution in the People's Republic of China, 1949-1964…
"Finding Women in the State makes a significant intervention in the fields of modern Chinese history, gender history, and the history of socialism . . . Adds a nuanced reading of the inner contentiousness of cultural industries . . . Will be of great interest to historians of gender, of the revolution, and of the state."
— The American Historical Review