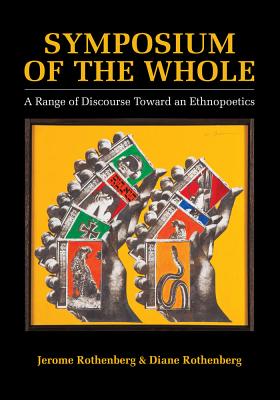 Symposium of the Whole (Paperback)
A Range of Discourse Toward an Ethnopoetics
University of California Press, 9780520293113, 522pp.
Publication Date: April 19, 2016
* Individual store prices may vary.
Description
Symposium of the Whole traces a discourse on poetry and culture that has profoundly influenced the art of our time, with precedents going back two centuries and more. Beginning with a reassertion of the complexity of poetry among peoples long labeled "primitive" and "savage," many recent poets have sought to base a new poetics over the fullest range of human cultures. The attempt to define an ethnopoetics has been significantly connected with the most experimental and future-directed side of Romantic and modern poetry, both in the Western world and, increasingly, outside it. As a visionary poetics and as a politics, this complex redefinition of cultural and intellectual values has involved a rarely acknowledged collaboration between poets and scholars, who together have challenged the narrow view of literature that has excluded so many traditions.

In this gathering, the Rothenbergs follow the idea of an ethnopoetics from predecessors such as Vico, Blake, Thoreau, and Tzara to more recent essays and manifestos by poets and social thinkers such as Olson, Eliade, Snyder, Turner, and Baraka. The themes range widely, from the divergence of oral and written cultures to the shaman as proto-poet and the reemergence of suppressed and rejected forms and images: the goddess, the trickster, and the "human universe." The book's three ethnographic sections demonstrate how various poetries are structured and composed, how they reflect meaning and worldview, and how they are performed in cultures where all art may be thought of as art-in-motion.

Among the poetries discussed are the language of magic; West African drum language and poetry; the Huichol Indian language of reversals; chance operations in African divination poetry; picture-writings and action-writings from Australia and Africa; and American Indian sacred-clown dramas and traditional trickster narratives. The cumulative effect is a new reading of the poetic past and present—in the editors' words, "a changed paradigm of what poetry was or now could come to be."
About the Author
Jerome Rothenberg is the author of over forty volumes of poetry and translation, and the editor of such ground-breaking anthologies as Technicians of the Sacred and Shaking the Pumpkin. He is Professor Emeritus of Visual Arts and Literature at the University of California, San Diego.

Diane Rothenberg is an anthropologist with a concentration in social theory and ethno-history. She is the author of Friends Like These, a historical study of Seneca-Quaker relations in the early reservation period.