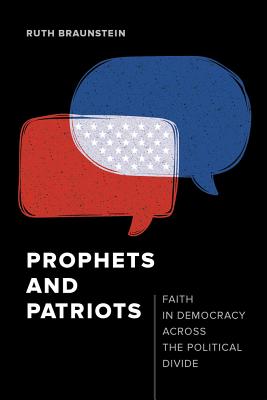 Prophets and Patriots (Paperback)
Faith in Democracy Across the Political Divide
University of California Press, 9780520293656, 252pp.
Publication Date: May 23, 2017
* Individual store prices may vary.
Description
Prophets and Patriots takes readers inside two of the most active populist movements of the Obama era and highlights cultural convergences and contradictions at the heart of American political life. In the wake of the Great Recession and amid rising discontent with government responsiveness to ordinary citizens, the book follows participants in two very different groups--a progressive faith-based community organization and a conservative Tea Party group--as they set out to become active and informed citizens, put their faith into action, and hold government accountable. Both groups viewed themselves as the latest in a long line of prophetic voices and patriotic heroes who were carrying forward the promise of the American democratic project. Yet the ways in which each group put this common vision into practice reflected very different understandings of American democracy and citizenship.
About the Author
Ruth Braunstein is Assistant Professor in the Department of Sociology at the University of Connecticut.