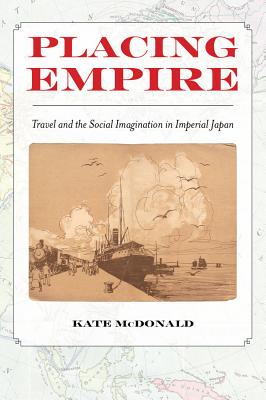 Placing Empire
Travel and the Social Imagination in Imperial Japan
Paperback

* Individual store prices may vary.
Description
A free ebook version of this title is available through Luminos, University of California Press's Open Access publishing program. Visit www.luminosoa.org to learn more.

Placing Empire examines the spatial politics of Japanese imperialism through a study of Japanese travel and tourism to Korea, Manchuria, and Taiwan between the late nineteenth century and the early 1950s. In a departure from standard histories of Japan, this book shows how debates over the role of colonized lands reshaped the social and spatial imaginary of the modern Japanese nation and how, in turn, this sociospatial imaginary affected the ways in which colonial difference was conceptualized and enacted. The book thus illuminates how ideas of place became central to the production of new forms of colonial hierarchy as empires around the globe transitioned from an era of territorial acquisition to one of territorial maintenance.
Praise For Placing Empire: Travel and the Social Imagination in Imperial Japan…
"Excellent . . . a long-awaited development." 
— Contemporary Japan

"Kate McDonald's masterful analysis interweaves theory and primary texts to examine the spatial politics of 'place' in the context of imperial Japan."
— Monumenta Nipponica

"Essential reading for anyone who seeks to understand the popular support underpinning Japan's imperialist expansion in the early twentieth century . . . it will encourage all historians to think more carefully about the ways that their own narratives contribute to the spatial politics of the societies we study."
— Journal of Japanese Studies

"One of the breakthrough ideas in this book is how McDonald details the ways Japanese travelers to Manchuria, Korea, and Taiwan featured a prescient cultural pluralism. . . . [and] the most interesting aspect of McDonald's work is the way it links this cultural pluralism to a phenomenology of Japanese travel."
— Harvard Journal of Asiatic Studies

"[McDonald's] examination of the Japanese pursuit of a multicultural empire through the lens of travel is a singular achievement; it deserves to be widely read."
— Journal of Transport History
University of California Press, 9780520293915, 272pp.
Publication Date: August 1, 2017
About the Author
Kate McDonald is Associate Professor of Modern Japanese History at the University of California, Santa Barbara.