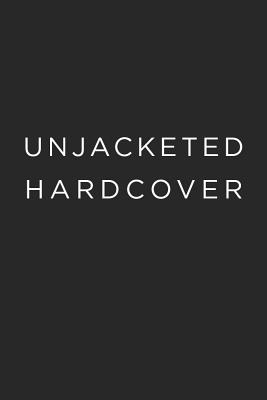 Barbed-Wire Imperialism (Hardcover)
Britain's Empire of Camps, 1876-1903 (Berkeley Series in British Studies #12)
University of California Press, 9780520293960, 368pp.
Publication Date: October 17, 2017
Other Editions of This Title:
Paperback (10/10/2017)
* Individual store prices may vary.
Description
Camps are emblems of the modern world, but they first appeared under the imperial tutelage of Victorian Britain. Comparative and transnational in scope, Barbed-Wire Imperialism situates the concentration and refugee camps of the Anglo-Boer War (1899-1902) within longer traditions of controlling the urban poor in metropolitan Britain and managing "suspect" populations in the empire. Workhouses and prisons, along with criminal tribe settlements and enclosures for the millions of Indians displaced by famine and plague in the late nineteenth century, offered early prototypes for mass encampment. Venues of great human suffering, British camps were artifacts of liberal empire that inspired and legitimized the practices of future regimes.
About the Author
Aidan Forth is Assistant Professor of History at MacEwan University. 
Praise For Barbed-Wire Imperialism: Britain's Empire of Camps, 1876-1903 (Berkeley Series in British Studies #12)…
"Closely reasoned and meticulously researched . . . Aidan Forth makes a compelling argument for revisiting the imperial origins of the concentration camp and for reassessing its significance, not just within the context of the Anglo-Boer War but as a historical phenomenon that concerns and troubles us all."
— Times Literary Supplement
"This erudite book is a brilliant contribution to our understanding of imperial modalities of domination and discipline through ostensibly humanitarian means."
— Times Higher Education
"This is a fascinating account that describes the forces that created and maintained camp networks within the British empire without losing sight of the human suffering of those interned."
— LSE Review of Books
"This provocative and ambitious new book . . . is admirably precise in establishing a historically grounded genealogy for camps . . . [it is] beautifully written history."
— Journal of British Studies
"A work of exceptional synthesis that upends much of the received wisdom. . . . Barbed-Wire Imperialism shows us how remarkable and complex is the legacy of South Africa's concentration camps in the larger histories of the camp and internment, humanitarianism, and colonial counterinsurgency, and how deeply connected India was to the camp's wartime development."
— African Historical Review
"Fascinating insight into why camps continued to be regarded as useful institutions long after the end of the Anglo-Boer War…[and] a fine illustration of transnational . . . transfer at work."

— Journal of Interdisciplinary History
"An excellent original study whose significance goes beyond its empirical findings. In an exemplary way, [Forth] takes the imperial camp system as an interpretive prism to give the reader deeper insights into the British imperial mindset."
 


— H-Net
"Firmly grounded in local contexts, but revealing of larger thematic and interimperial connections, Barbed Wire Imperialism is transnational history at its best."
— Victorian Studies
"Extremely well-researched, and written in an engaging and lucid style, Forth's Barbed-Wire Imperialism provides an important contribution to British imperial historiography, as well as a crucial starting point for more nuanced examinations of the wider history of imperial Europe's culture of carceral confinement and encampment."
— Journal of World History