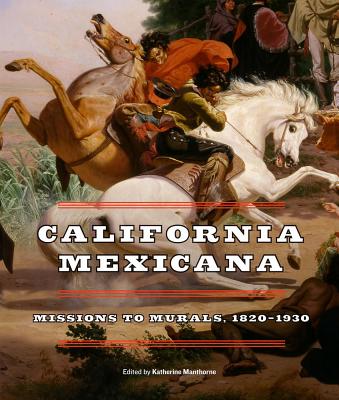 California Mexicana (Hardcover)
Missions to Murals, 1820–1930
University of California Press, 9780520296367, 328pp.
Publication Date: October 31, 2017
* Individual store prices may vary.
Description
Following the U.S.-Mexican War (1846–1848), lands that had for centuries belonged to New Spain, and later to Mexico, were transformed into the thirty-first state in the United States. This process was facilitated by visual artists, who forged distinct pictorial motifs and symbols to establish the state's new identity. This collective cultural inheritance of the Spanish and Mexican periods forms a central current of California history but has been only sparingly studied by cultural and art historians. California Mexicana focuses for the first time on the range and vitality of artistic traditions growing out of the unique amalgam of Mexican and American culture that evolved in Southern California from 1820 through 1930. A study of these early regional manifestations provides the essential matrix out of which emerge later art and cultural issues. Featuring painters, printmakers, photographers, and mapmakers from both sides of the border, this collection demonstrates how they made the Mexican presence visible in their art. This beautifully illustrated catalogue addresses two key areas of inquiry: how Mexico became California, and how the visual arts reflected the shifting identity that grew out of that transformation.
 
Published in association with the Laguna Art Museum, and as part of the Getty's Pacific Standard Time: LA/LA.
 
Exhibition dates:
Laguna Art Museum: October 15, 2017–January 14, 2018
About the Author
Katherine Manthorne is Professor of Art History at the Graduate Center of the City University of New York. She is the editor of Traveler Artists: Landscapes of Latin America and is the author of numerous catalogue essays and books.