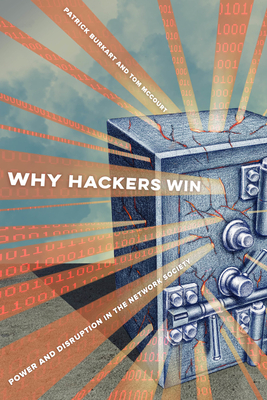 Why Hackers Win (Paperback)
Power and Disruption in the Network Society
University of California Press, 9780520300132, 224pp.
Publication Date: November 26, 2019
Other Editions of This Title:
Hardcover (11/26/2019)
* Individual store prices may vary.
Description
When people think of hackers, they usually think of a lone wolf acting with the intent to garner personal data for identity theft and fraud. But what about the corporations and government entities that use hacking as a strategy for managing risk? Why Hackers Win asks the pivotal question of how and why the instrumental uses of invasive software by corporations and government agencies contribute to social change. Through a critical communication and media studies lens, the book focuses on the struggles of breaking and defending the "trusted systems" underlying our everyday use of technology. It compares the United States and the European Union, exploring how cybersecurity and hacking accelerate each other in digital capitalism, and how the competitive advantage that hackers can provide corporations and governments may actually afford new venues for commodity development and exchange. Presenting prominent case studies of communication law and policy, corporate hacks, and key players in the global cybersecurity market, the book proposes a political economic model of new markets for software vulnerabilities and exploits, and clearly illustrates the social functions of hacking.
About the Author
Patrick Burkart is Professor in the Department of Communication at Texas A&M University. Burkart is the author of Pirate Politics, Music and Cyberliberties, and, with Tom McCourt, Digital Music Wars.  

Tom McCourt is Associate Professor in the Department of Communication and Media Studies at Fordham University. McCourt is the author of Conflicting Communications in America and, with Patrick Burkart, Digital Music Wars, as well as co-producer with Joan Grossman of the documentary film Drop City.