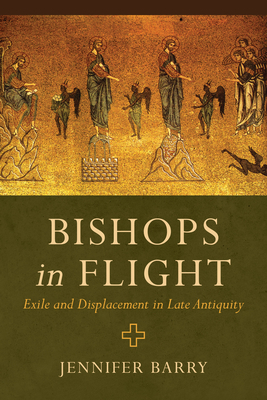 Bishops in Flight
Exile and Displacement in Late Antiquity
Paperback

* Individual store prices may vary.
Other Editions of This Title:
Paperback (10/9/2020)
Hardcover (10/9/2020)
Description
A free open access ebook is upon publication. Learn more at www.luminosoa.org.

Flight during times of persecution has a long and fraught history in early Christianity. In the third century, bishops who fled were considered cowards or, worse yet, heretics. On the face, flight meant denial of Christ and thus betrayal of faith and community. But by the fourth century, the terms of persecution changed as Christianity became the favored cult of the Roman Empire. Prominent Christians who fled and survived became founders and influencers of Christianity over time. 
 
Bishops in Flight examines the various ways these episcopal leaders both appealed to and altered the discourse of Christian flight to defend their status as purveyors of Christian truth, even when their exiles appeared to condemn them. Their stories illuminate how profoundly Christian authors deployed theological discourse and the rhetoric of heresy to respond to the phenomenal political instability of the fourth and fifth centuries.
Praise For Bishops in Flight: Exile and Displacement in Late Antiquity…
"An excellent contribution to our understanding of a period rife with theologico-political competition that resulted in numerous, complex situations of episcopal displacement."
— Reading Religion
"This slim, elegant volume constitutes a noteworthy and welcome contribution to our understanding of exilic discourse and the construction of the figure of the bishop in the fourth and fifth centuries. A stimulating read."
— Plekos
"Barry is an excellent guide on how to read late antique polemic texts.…this enjoyable book fully achieves its objective of showing why 'Tertullian's critique…was eventually replaced by Athanasius' promotion of the bishop in flight'. It was through telling the right exile stories, at the right place, at the right time."
— Early Medieval Europe
University of California Press, 9780520300378, 224pp.
Publication Date: April 23, 2019
About the Author
Jennifer Barry is Assistant Professor of Religion at University of Mary Washington.