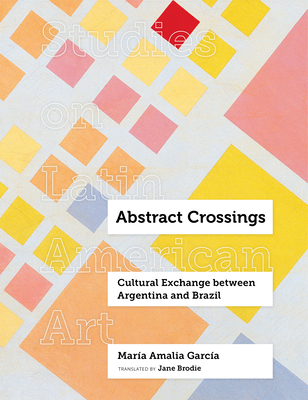 Abstract Crossings
Cultural Exchange between Argentina and Brazil (Studies on Latin American Art)
Hardcover

* Individual store prices may vary.
Description
Toward the middle of the 1950s, abstract art became a dominant trend in the Latin American cultural scene. Many artists incorporated elements of abstraction into their rigorous artistic vocabularies, while at the same time, the representation of geometric lines and structures filtered into everyday life, appearing in textiles, posters, murals, and landscapes. The translation of a field-changing Spanish-language book, Abstract Crossings analyzes the relationship between, on the one hand, the emergence of abstract proposals in avant-garde groups and, on the other, the institutionalization and newfound hegemony of abstract poetics as part of Latin America's imaginary of modernization. A profusion of mid-century artistic institutional exchanges between Argentina and Brazil makes a study of the trajectories of abstraction in these two countries particularly valuable. Examining the work of artists such as Max Bill, Lygia Clark, Waldemar Cordeiro, and Tomás Maldonado, author María Amalia García rewrites the artistic history of the period and proposes a novel reading of the cultural dialogue between Argentina and Brazil.

This is the first book in the new Studies on Latin American Art series, supported by a gift from the Institute for Studies on Latin American Art (ISLAA).
Praise For Abstract Crossings: Cultural Exchange between Argentina and Brazil (Studies on Latin American Art)…
"García's study serves as a model of the ways in which thoughtful and creative archival research can significantly alter the narratives we tell of both individual artists and larger movements. What this author builds from archival sources is a compelling story in which nationalism and internationalism are irrevocably intertwined, and the most genuine desire for the latter can be made to serve the former. It thus presents South American concretism as both an avant-garde project and a tool of cultural politics and argues that the line between the two is not easily fixed."
— Art Journal

"A game changer for the histories of Latin American abstraction."
 
— Latin American Research Review
University of California Press, 9780520302198, 320pp.
Publication Date: July 16, 2019
About the Author
María Amalia García is a researcher in Argentina's National Scientific and Technical Research Council (CONICET) at TAREA-Cultural Patrimony Research Institute, National University of San Martín. She teaches art history at the University of Buenos Aires.