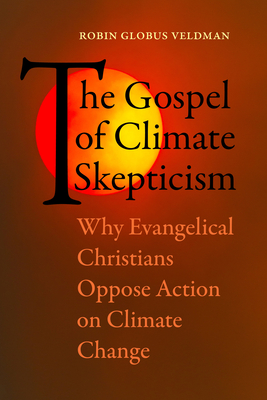 The Gospel of Climate Skepticism (Paperback)
Why Evangelical Christians Oppose Action on Climate Change
University of California Press, 9780520303676, 332pp.
Publication Date: October 22, 2019
Other Editions of This Title:
Hardcover (10/22/2019)
* Individual store prices may vary.
Description
Why are white evangelicals the most skeptical major religious group in America regarding climate change? Previous scholarship has pointed to cognitive factors such as conservative politics, anti-science attitudes, aversion to big government, and theology. Drawing on qualitative fieldwork, The Gospel of Climate Skepticism reveals the extent to which climate skepticism and anti-environmentalism have in fact become embedded in the social world of many conservative evangelicals. Rejecting the common assumption that evangelicals' skepticism is simply a side effect of political or theological conservatism, the book further shows that between 2006 and 2015, leaders and pundits associated with the Christian Right widely promoted skepticism as the biblical position on climate change. The Gospel of Climate Skepticism offers a compelling portrait of how during a critical period of recent history, political and religious interests intersected to prevent evangelicals from offering a unified voice in support of legislative action to address climate change.
About the Author
Robin Globus Veldman is an interdisciplinary environmental studies scholar whose research examines how religious beliefs and cultural identity shape attitudes toward the natural world. She is Assistant Professor of Religious Studies at Texas A&M University.