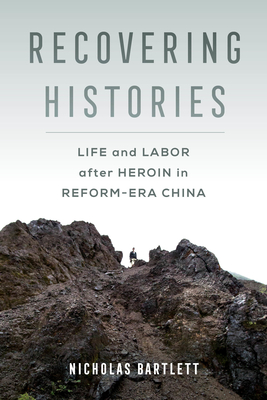 Recovering Histories
Life and Labor after Heroin in Reform-Era China
Paperback

* Individual store prices may vary.
Other Editions of This Title:
Hardcover (10/20/2020)
Description
Heroin first reached Gejiu, a Chinese city in southern Yunnan known as Tin Capital, in the 1980s. Widespread use of the drug, which for a short period became "easier to buy than vegetables," coincided with radical changes in the local economy caused by the marketization of the mining industry. More than two decades later, both the heroin epidemic and the mining boom are often discussed as recent history. Middle-aged long-term heroin users, however, complain that they feel stuck in an earlier moment of the country's rapid reforms, navigating a world that no longer resembles either the tightly knit Maoist work units of their childhood or the disorienting but opportunity-filled chaos of their early careers. Overcoming addiction in Gejiu has become inseparable from broader attempts to reimagine laboring lives in a rapidly shifting social world. Drawing on more than eighteen months of fieldwork, Nicholas Bartlett explores how individuals' varying experiences of recovery highlight shared challenges of inhabiting China's contested present. 
Praise For Recovering Histories: Life and Labor after Heroin in Reform-Era China…
"A meditative and poignant ethnography. . . .
Recovering Histories
offers moving, complex, and layered portraits of people in recovery. Through former heroin users' struggle to reinhabit the everyday, we see how the everyday is not necessarily a respite, but rather, is shot through with new uncertainties and challenges."
— Somatosphere
"This book shows the human toll of radically transforming a society in the matter of a decade and the people the government chooses to leave behind.
Recovering Histories
is an essential read not just because it puts a human face on China's reform and opening policy but, in its radical empathy, puts a human face on people with a history of drug use globally."
— China Law and Policy
"This ethnography is a welcome contribution to the anthropology of China, and to our understanding of harm reduction and its limits."
— The China Quarterly
University of California Press, 9780520344136, 222pp.
Publication Date: October 20, 2020
About the Author
Nicholas Bartlett is Assistant Professor of Contemporary Chinese Culture and Society at Barnard College, Columbia University.