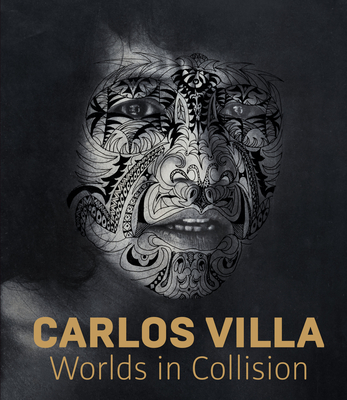 Carlos Villa
Worlds in Collision
Hardcover

* Individual store prices may vary.
Description
This expansive catalogue illuminates the social and cultural roots—and global importance—of iconic Filipino American artist and educator Carlos Villa's artwork and career.

Carlos Villa has been described as the preeminent Filipino American artist—a legend in artistic circles for his groundbreaking approaches and his influence on countless artists—but he remains little known to many fans and scholars of modern and contemporary art. Carlos Villa: Worlds in Collision is the first museum retrospective of his work, presented at the San Francisco Art Institute and the Asian Art Museum of San Francisco.
 
Villa was trained at the San Francisco Art Institute in the 1950s as an abstract expressionist, and over time he transformed his practice to address issues of ethnic and cultural diversity. He concurrently assumed a leadership role in "Third World" and "multicultural" international art movements, and his large-scale works reference non-Western traditions, including tattoo, scarification, ritual, and ceremony. He was also an important theorist, curator, and organizer of public forums that he called "actions."
 
This book traces the arc of his career from 1969 until his death in 2013, with emphasis on his feathered works from the 1970s, as well as later works that address aspects of the history of Filipinos in the United States. It illuminates the social and cultural roots—and global importance—of Villa's art and teaching career as he sought to forge a new kind of art-world inclusion that reflected his own experience, commitment to diversity, and boundary-bending imagination. 
 
Published in association with the San Francisco Art Institute.

Exhibition dates:
Newark Museum of Art: February 8, 2022–May 8, 2022
San Francisco Art Institute & Asian Art Museum: June 17, 2022–Fall 2022
University of California Press, 9780520348899, 192pp.
Publication Date: January 25, 2022
About the Author
Mark Dean Johnson is Professor of Art at San Francisco State University and a curator. He has written about Viila's work previously for multiple publications.
 
Trisha Lagaso Goldberg is an artist, arts administrator, and curator who previously co-curated a project with Villa entitled Sino Ka? Ano Ka?: San Francisco Babaylan for San Francisco State University and the Museo Ng Maynila in 1998.