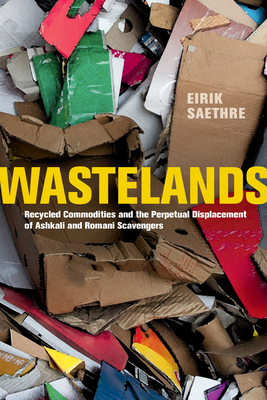 Wastelands
Recycled Commodities and the Perpetual Displacement of Ashkali and Romani Scavengers
Hardcover

* Individual store prices may vary.
Other Editions of This Title:
Paperback (10/6/2020)
Description
Wastelands is an exploration of trash, the scavengers who collect it, and the precarious communities it sustains. After enduring war and persecution in Kosovo, many Ashkali refugees fled to Belgrade, Serbia, where they were stigmatized as Gypsies, consigned to slums, sidelined from the economy, and subjected to violence. To survive, Ashkali collect the only resource available to them: garbage. Vividly recounting everyday life in an illegal Romani settlement, Eirik Saethre follows Ashkali as they scavenge through dumpsters, build shacks, siphon electricity, negotiate the recycling trade, and migrate between Belgrade, Kosovo, and the European Union. He argues that trash is not just a means of survival: it reinforces the status of Ashkali and Roma as polluted Others, creates indissoluble bonds to transnational capitalism, enfeebles bodies, and establishes a localized sovereignty.
University of California Press, 9780520368491, 252pp.
Publication Date: October 6, 2020
About the Author
Eirik Saethre is Associate Professor of Anthropology at the University of Hawai'i at Mānoa. He is the author of Illness Is a Weapon and coauthor of Negotiating Pharmaceutical Uncertainty.​