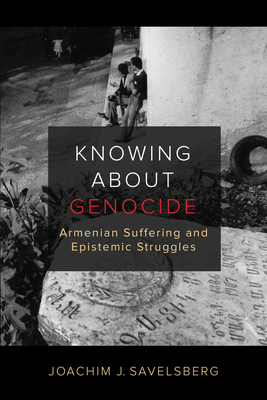 Knowing about Genocide
Armenian Suffering and Epistemic Struggles
Paperback

* Individual store prices may vary.
Description
A free open access ebook is available upon publication. Learn more at www.luminosoa.org.

This book is freely available in an open access edition thanks to TOME (Toward an Open Monograph Ecosystem)—a collaboration of the Association of American Universities, the Association of University Presses, and the Association of Research Libraries—and the generous support of the University of Minnesota. Learn more at the TOME website, available at openmonographs.org.

How do victims and perpetrators generate conflicting knowledge about genocide? Using a sociology of knowledge approach, Savelsberg answers this question for the Armenian genocide committed in the context of the First World War. Focusing on Armenians and Turks, he examines strategies of silencing, denial, and acknowledgment in everyday interaction, public rituals, law, and politics. Drawing on interviews, ethnographic accounts, documents, and eyewitness testimony, Savelsberg illuminates the social processes that drive dueling versions of history. He reveals counterproductive consequences of denial in an age of human rights hegemony, with implications for populist disinformation campaigns against overwhelming evidence.
Praise For Knowing about Genocide: Armenian Suffering and Epistemic Struggles…
"Savelsberg's sociological analysis of the knowledge about the Armenian genocide is an important contribution to the fields of sociology, law, political science, and history. . . . His book enhances our understanding of how knowledge about mass crimes is shaped, disseminated, sedimented, denied, and acknowledged by contending parties."
— Critical Inquiry

"Savelsberg's new book is a breath of fresh air. . . .  The powerful forces that silence past legacies of violence are disrupted through the strategic mechanisms deployed by survivors, scholars, legal advocates, teachers, and various other social actors."
— Social Forces
University of California Press, 9780520380189, 264pp.
Publication Date: March 30, 2021
About the Author
Joachim J. Savelsberg is Professor of Sociology and Law and holder of the Arsham and Charlotte Ohanessian Chair at the University of Minnesota. He is the author of Representing Mass Violence: Conflicting Responses to Human Rights Violations in Darfur.