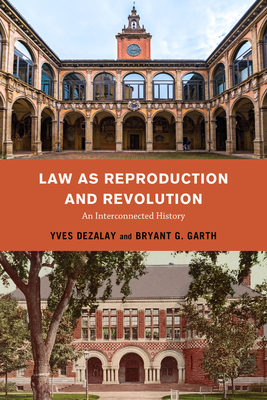 Law as Reproduction and Revolution
An Interconnected History
Paperback

* Individual store prices may vary.
Description
A free open access ebook is available upon publication. Learn more at www.luminosoa.org

This sweeping book details the extent to which the legal revolution emanating from the US has transformed legal hierarchies of power across the globe, while also analyzing the conjoined global histories of law and social change from the Middle Ages to today. It examines the global proliferation of large corporate law firms—a US invention—along with US legal education approaches geared toward those corporate law firms. This neoliberal-inspired revolution attacks complacent legal oligarchies in the name of America-inspired modernism. Drawing on the combined histories of the legal profession, imperial transformations, and the enduring and conservative role of cosmopolitan elites at the top of legal hierarchies, the book details case studies in India, Hong Kong, South Korea, Japan, and China to explain how interconnected legal histories are stories of both revolution and reproduction. Theoretically and methodologically ambitious, it offers a wholly new approach to studying interrelated fields across time and geographies.
University of California Press, 9780520382718, 250pp.
Publication Date: September 28, 2021
About the Author
Yves Dezalay is Emeritus Director of Research, Centre National de la Recherche Scientifique.

Bryant G. Garth is Distinguished Professor Emeritus at the University of California, Irvine School of Law.