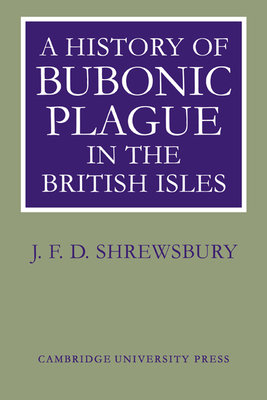 A History of Bubonic Plague in the British Isles (Paperback)
Cambridge University Press, 9780521022477, 680pp.
Publication Date: September 23, 2005
Other Editions of This Title:
Hardcover (2/2/1970)
* Individual store prices may vary.
Description
A history of the bacterial disease of bubonic plague, and of the mortality, distress and panic fear that it caused in the British Isles from The Great Pestilence of 1348 to The Plague of London in 1665, with a brief account of its transient reappearances between 1900 and 1912. Professor Shrewsbury draws on his knowledge as a bacteriologist in describing the way in which the disease was transmitted from the rat, its natural host, to man and emphasizes that the Black Rat was solely responsible for its introduction to the British Isles, and for its spread from one place to another; he is thus able to identify genuine outbreaks of plague from those of other diseases. Among the consequences of the plague which Professor Shrewsbury discusses are its effect upon the growth of population, and on social and economic life, the harsh and useless regulations made in vain efforts to control it, and the collapse of law and order during its great outbursts.