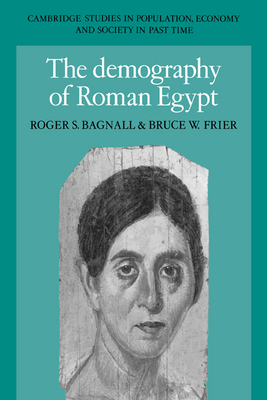 The Demography of Roman Egypt (Cambridge Studies in Population #23) (Paperback)
Cambridge University Press, 9780521025966, 392pp.
Publication Date: March 17, 2006
Description
The traditional demographic regime of ancient Greece and Rome is almost entirely unknown; but our best chance for understanding its characteristics is provided by the three hundred census returns that survive on papyri from Roman Egypt. These returns, which date from the first three centuries AD, list the members of ordinary households living in the Nile valley: not only family members, but lodgers and slaves. The Demography of Roman Egypt has a complete and accurate catalogue of all demographically relevant information contained in the returns. On the basis of this catalogue, the authors use modern demographic methods and models to reconstruct the patterns of mortality, marriage, fertility and migration that are likely to have prevailed in Roman Egypt. They recreate a more or less typical Mediterranean population as it survived and prospered nearly two millennia ago.
Advertisement