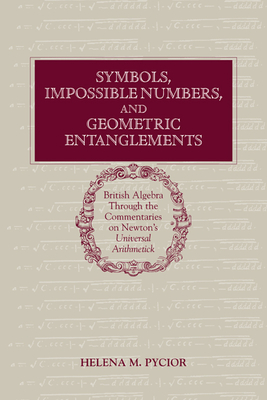 Symbols, Impossible Numbers, and Geometric Entanglements
British Algebra Through the Commentaries on Newton's Universal Arithmetick
Paperback

* Individual store prices may vary.
Other Editions of This Title:
Hardcover (5/13/1997)
Description
Symbols, Impossible Numbers, and Geometric Entanglements is the first history of the development and reception of algebra in early modern England and Scotland. Not primarily a technical history, this book analyzes the struggles of a dozen British thinkers to come to terms with early modern algebra, its symbolical style, and negative and imaginary numbers. Professor Pycior uncovers these thinkers as a test-group for the symbolic reasoning that would radically change not only mathematics but also logic, philosophy, and language studies. The book also shows how pedagogical and religious concerns shaped the British debate over the relative merits of algebra and geometry. The first book to position algebra firmly in the Scientific Revolution and pursue Newton the algebraist, it highlights Newton's role in completing the evolution of algebra from an esoteric subject into a major focus of British mathematics. Other thinkers covered include Oughtred, Harriot, Wallis, Hobbes, Barrow, Berkeley, and MacLaurin.
Cambridge University Press, 9780521027403, 344pp.
Publication Date: November 2, 2006