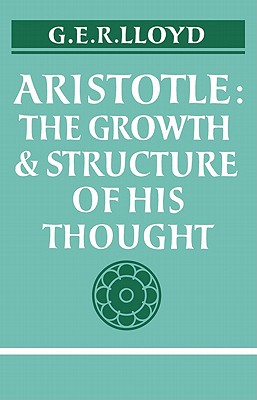 Aristotle
The Growth and Structure of His Thought
Paperback

* Individual store prices may vary.
Other Editions of This Title:
Paperback (10/5/2006)
Description
Dr Lloyd writes for those who want to discover and explore Aristotle's work for themselves. He acts as mediator between Aristotle and the modern reader. The book is divided into two parts. The first tells the story of Aristotle's intellectual development as far as it can be reconstructed; the second presents the fundamentals of his thought in the main fields of inquiry which interested him: logic and metaphysics, physics, psychology, ethics, politics, and literary criticism. The final chapter considers the unity and coherence of Aristotle's philosophy, and records briefly his later influence on European thought. This is a concise and lucid account of the work of a difficult and profound thinker. Dr Lloyd's business is only with the essentials; but he does not shirk the difficulties which arise in their interpretation, nor does he invest Aristotle with a spurious modernity.
Cambridge University Press, 9780521094566, 340pp.
Publication Date: July 1, 1968