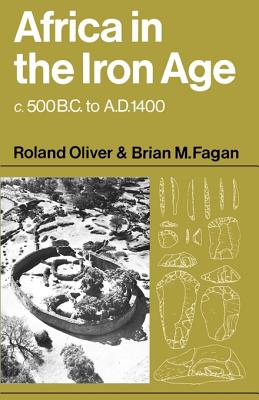 Africa in the Iron Age (Paperback)
C. 500 B.C. to A.D. 1400
Cambridge University Press, 9780521099004, 244pp.
Publication Date: November 19, 1975
* Individual store prices may vary.
Description
Africa in the Iron Age is a comprehensive and authoritative introduction to African history between about 500 B.C. and A.D. 1400. The authors are not so much concerned with a particular technological revolution as the enormous changes - political, social and economic - that took place during the period 500 B.C.-A.D. 1400 all over the African continent. The book falls into three parts. Early chapters describe conditions about 500 B.C. when North Africa is already in the Bronze Age, Middle Africa is engaged in Stone Age farming and south of the Sahara most men live by hunting and gathering food. Between 500 B.C. and A.D. 1000 life in settled communities becomes normal throughout the continent. Finally, the Iron Age sees the rise of state systems, the development of long-distance trade and the spread of Islam and Monophysite Christianity. Any study of this period has to combine historical and archaeological methods in the search for evidence and in the subsequent interpretation of data. While literary evidence does exist for the period, Iron Age archaeology necessarily supplies most of the evidence examined. Roland Oliver is a leading African historian and the author of several standard books on the subject. Brian Fagan is an acknowledged expert on African Iron Age archaeology.