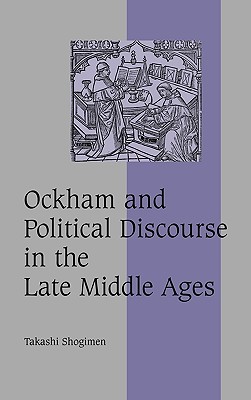 Ockham and Political Discourse in the Late Middle Ages (Cambridge Studies in Medieval Life and Thought (Paperback)
Fourth #69)
Cambridge University Press, 9780521143981, 322pp.
Publication Date: December 8, 2010
Other Editions of This Title:
Hardcover (10/1/2007)
* Individual store prices may vary.
Description
The English Franciscan William of Ockham (c.1285-1347) was one of the most influential philosophers and theologians in late medieval Europe. Fresh scholarship has shown his profound impact on logic, metaphysics, epistemology and the philosophy of language in the late Middle Ages and beyond. Following a dispute between the papacy and his Order, Ockham abandoned his academic career and devoted himself to anti-papal polemics. Scholars have produced divergent and often contradictory interpretations of Ockham as a political thinker: a destructive critic of the medieval Church, a medieval Catholic traditionalist, the Franciscan ideologue, and a constitutional liberal. This 2007 book offers a fresh reappraisal of Ockham's political thought by approaching his anti-papal writings as a series of polemical responses. His aggressive and persistent attack on the papacy emerges in this study as an attempt to rescue the ethical foundations of the Christian society from the political influences of heretical popes.