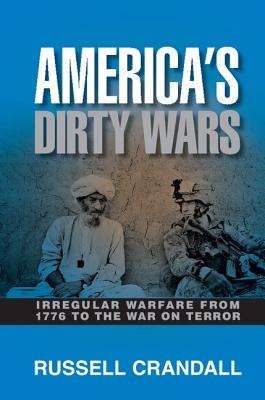 America's Dirty Wars
Irregular Warfare from 1776 to the War on Terror
Paperback

* Individual store prices may vary.
Other Editions of This Title:
Hardcover (5/31/2014)
Description
This book examines the long, complex experience of American involvement in irregular warfare. It begins with the American Revolution in 1776 and chronicles big and small irregular wars for the next two and a half centuries. What is readily apparent in dirty wars is that failure is painfully tangible while success is often amorphous. Successfully fighting these wars often entails striking a critical balance between military victory and politics. America's status as a democracy only serves to make fighting - and, to a greater degree, winning - these irregular wars even harder. Rather than futilely insisting that Americans should not or cannot fight this kind of irregular war, Russell Crandall argues that we would be better served by considering how we can do so as cleanly and effectively as possible.
Cambridge University Press, 9780521176620, 598pp.
Publication Date: September 25, 2014