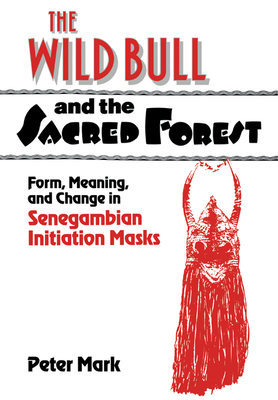 The Wild Bull and the Sacred Forest
Form, Meaning, and Change in Senegambian Initiation Masks (Res Monographs in Anthropology and Aesthetics)
Paperback

* Individual store prices may vary.
Other Editions of This Title:
Hardcover (2/28/1992)
Description
The study of the cattle-horned initiation masks of southern Senegal and the Gambia innovatively weaves together art history, history, and cultural anthropology to give a detailed view of Casamance cultures, as they have interacted and changed over the past two centuries. Based on seven field trips to West Africa and fifteen years of research in colonial archives and in museum collections from Dakar to Leipzig, Professor Mark's work presents a subtle interpretation of Casamance horned masquerades, their complex ritual symbolism, and the metaphysical concepts to which they allude. (The masks protect against the power of the kussay, or "sorcerers".) In tracing the cultural interaction and changing identity of the peoples of the Casamance, the author convincingly argues for a new and dynamic approach to art and ethnic identity. Culture should be seen, not as a fixed entity, but as a continuing process. This dynamic model reflects the long history of interaction between Manding and Diola and between Muslim and non-Muslim, a process that has resulted in the creation of hybrid masking forms.
Cambridge University Press, 9780521180870, 190pp.
Publication Date: February 17, 2011