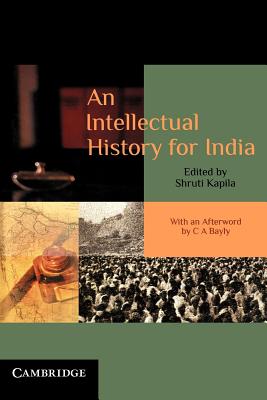 An Intellectual History for India
Paperback

* Individual store prices may vary.
Description
This volume addresses the power of ideas in the making of Indian political modernity. As an intermediate history of connections between South Asia and the global arena the volume raises new issues in intellectual history. It reviews the period from the emergence of constitutional liberalism in the1830s, through the swadeshi era to the writings of Tilak, Azad and Gandhi in the twentieth century. While several contributions reflect on the ideologies of nationalism, the volume seeks to rescue intellectual history from being simply a narration of the nation-state. It does not seek to create a 'canon' of political thought so much as to show how Indian concepts of state and society were redrawn in the context of emergent globalized debates about freedom, the constitution of the self and the good society in the late colonial era. In so doing the contributions here resituate an Indian intellectual history that has long been eclipsed by social and political history. These essays were originally published in a Special issue of the journal Modern Intellectual History (CUP, April 2007).
Foundation Books, 9780521199759, 164pp.
Publication Date: May 31, 2010