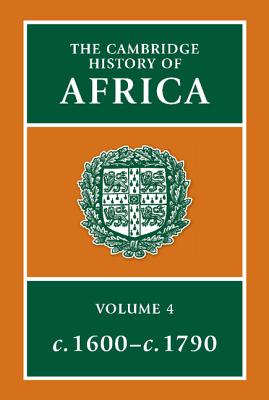 Cambridge History of Africa Vol 4 (Hardcover)
Cambridge University Press, 9780521204132, 754pp.
Publication Date: September 25, 2014
* Individual store prices may vary.
Description
The seventeenth and eighteenth centuries in Africa were a period of transition, with the trade in slaves and firearms on the Atlantic coast laying some of the foundations for European colonialism. But for most of the continent, external forces were still of marginal significance. African initiative remained supreme and produced a rich variety of political, social and intellectual innovations. In eight regional chapters the contributors to this volume, all established experts in their field, bring together for the first time these developments as they affected the whole of Africa. A concluding chapter surveys Africa in Europe and the Americas during this period.