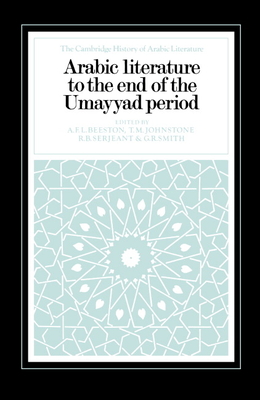 Arabic Literature to the End of the Umayyad Period (Cambridge History of Arabic Literature) (Hardcover)
Cambridge University Press, 9780521240154, 568pp.
Publication Date: March 21, 2003
* Individual store prices may vary.
Description
Originally published in 1983, The Cambridge History of Arabic Literature was the first general survey of the field to have been published in English for over fifty years and the first attempted in such detail in a multi-volume form. The volumes of the History provide an invaluable source of reference and understanding of the intellectual, literary and religious heritage of the Arabic-speaking and Islamic world. This volume begins its coverage with the oral verse of the sixth century AD, and ends with the fall of the Umayyad dynasty two centuries later. Within this period fall major events: the life of the Prophet Muhammad, the founding of the Islamic religion, the great Arab Islamic conquests of territories outside the Arabian Peninsula, and their meeting, as overlords, with the Byzantine and Sasanian world. Contributors to this volume discuss an array of topics including the influences of Greeks, Persians and Syrians on early Arabic literature.