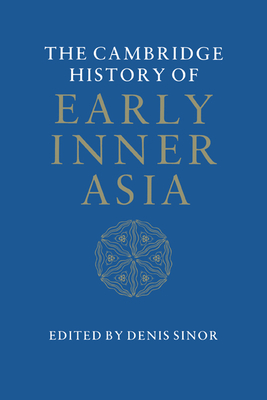 The Cambridge History of Early Inner Asia (Hardcover)
Cambridge University Press, 9780521243049, 532pp.
Publication Date: March 4, 2004
* Individual store prices may vary.
Description
Originally announced as Volume I of The Cambridge History of Central Asia, this book will now be published as a one volume history. (Volumes 2 and 3, previously announced, will not now be published.) This book introduces the geographical setting of Inner Asia and follows its history from the paleolithic era to the rise of the Mongol empire in the thirteenth century. From earliest times Inner Asia has linked and separated the great sedentary civilizations of Europe and Asia. In the pre-modern period it was definable more as a cultural than a geographical entity, its frontiers shifting accORD international scholars who have pioneered the exploration of Inner Asia's poorly documented past, this book chronologically traces the varying historical achievements of the disparate population groups in the region. These include the Scythians and Sarmatians, the Hsiung-nu, the Huns and Avars, the people of the Russian steppes, the Turk empire, the Uighurs and the Tibetan empire. It is the editor's hope that this book will bring Inner Asia more closely into the fabric of world history.