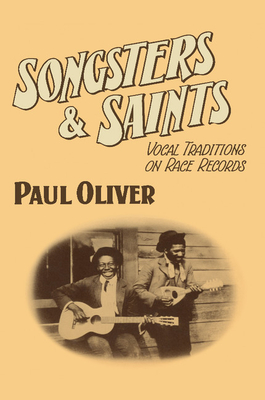 Songsters and Saints
Vocal Traditions on Race Records
Paperback

* Individual store prices may vary.
Description
In this innovatory book the celebrated writer on the blues, Paul Oliver, rediscovers the wealth of neglected vocal traditions presented on Race records. When blues first reached a large audience it was through the 'Race records' issued specifically for black purchasers in the 1920s. Blues South have been extensively discussed by many writers. Paul Oliver shows that this emphasis has drawn attention away from the other important vocal traditions also available on Race records: the songs of Southern rural dances, the comic and social songs and ballads of the medicine shows and travelling entertainments, and, even more neglected, the sacred vocal traditions, from the song-sermons of the Baptist and Sanctified preachers to the gospel songs of the church congregations and of the 'jack-leg' preachers and street evangelists. Over 500 artists and 700 song titles are indexed and there is a guide to reissued recordings.
Cambridge University Press, 9780521269421, 348pp.
Publication Date: September 27, 1984