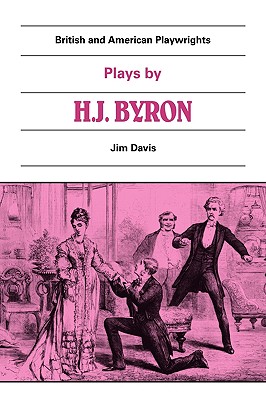 Plays by H. J. Byron (Paperback)
The Babes in the Wood, the Lancashire Lass, Our Boys, the Gaiety Gulliver (London Mathematical Society Lecture Notes)
Cambridge University Press, 9780521284950, 236pp.
Publication Date: September 27, 2008
* Individual store prices may vary.
Description
This volume introduces the works of an important but neglected dramatist, one of the most prolific and popular of the mid-Victorian period. H. J. Byron wrote an enormous number of comedies, burlesques and pantomimes. He invented the characters of Widow Twankay and Buttons, still beloved by modern pantomime audiences. His burlesques of melodrama helped to bring an end to the more outlandish examples of the genre; inveterate punning became his trademark. Byron was also a competent editor, theatre manager and actor specializing in the eccentric roles of his own plays. As playwright he was second only to W. S. Gilbert and Tom Robertson, whose careers he helped to further. Jim Davis has edited four of the plays, illustrating them with contemporary drawings and providing an extensive introduction.