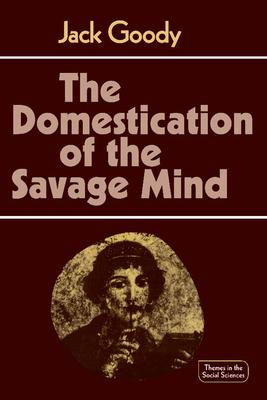 The Domestication of the Savage Mind (Themes in the Social Sciences)
Paperback

* Individual store prices may vary.
Description
Current theories and views on the differences in the 'mind' of human societies depend very much on a dichotomy between 'advanced' and 'primitive', or between 'open' and 'closed', or between 'domesticated' and 'savage', that is to say, between one of a whole variety of 'we-they' distinctions. Professor Goody argues that such an approach prevents any serious discussion of the mechanisms leading to long-term changes in the cognitive processes of human cultures or any adequate explanation of the changes in 'traditional' societies that are taking place in the world around us. In this book he attempts to provide the framework for a more satisfactory explanation by relating certain broad differences in 'mentalities' to the changes in the means of communication, and specifically to the series of shifts involved in the development of writing. The argument is based upon theoretical considerations, as well as empirical evidence derived from recent fieldwork in West Africa and the study of a wide range of source material on the ancient societies of the Near East.
Cambridge University Press, 9780521292429, 192pp.
Publication Date: November 24, 1977