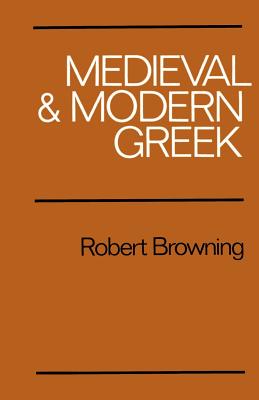 Medieval and Modern Greek (Paperback)
Cambridge University Press, 9780521299787, 168pp.
Publication Date: August 18, 1983
* Individual store prices may vary.
Description
To speakers of Modern Greek the Homeric poems of the seventh century B.C. are not a foreign language. The Greek language has enjoyed a continuous tradition from earliest times until now. This book traces its history from the immediately post-classical or Hellenistic period to the present day. The aim is both to analyse the changing structure of a language stabilised by a peculiarly long and continuous literary tradition, and to show how changing historical circumstances are reflected, in the development of the language. In particular the historical roots of Modern Greek internal bilingualism are traced.
The questions treated will be of interest not only to students of Greek but also to students of linguistics.