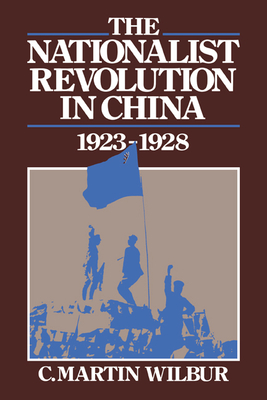 The Nationalist Revolution in China, 1923 1928 (Paperback)
Cambridge University Press, 9780521318648, 244pp.
Publication Date: November 29, 1984
* Individual store prices may vary.
Description
This lively history of China's Nationalist revolution tells the story of a small group of Chinese patriots headed by Sun Yat-sen until his death in 1925. They mobilised men, money, and propaganda to create a provincial base from which they launched a revolutionary military campaign to unify the country, end imperialist privilege, and bring the Kuomintang to power. Soviet Russia induced the fledgling Chinese Communist Party to join the effort, and sent money, arms, military and political experts to guide the revolution. But there was a fatal flaw in this co-operation, and when the fighting was over, the remnant Communist Party had been driven underground, the Russian experts had been expelled, and a faction-riven Nationalist Party led by Chiang Kai-shek could claim to be China's new government. This study of a key period in China's history, reprinted from Volume 12 of The Cambridge History of China, is solidly based in Chinese, Russian, and Western languages sources.