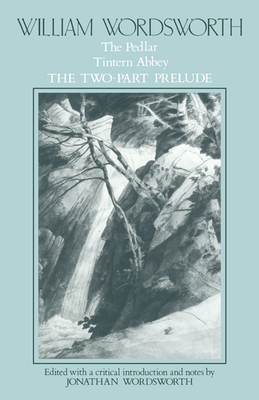 William Wordsworth (Paperback)
The Pedlar, Tintern Abbey, the Two-Part Prelude (Poems #1)
Cambridge University Press, 9780521319379, 84pp.
Publication Date: January 31, 1985
* Individual store prices may vary.
Description
This volume is an excellent introduction to Wordsworth's poetry. His great autobiographical poem The Prelude runs to thirteen books in the text of 1805. But by 1799 the poet had already written a version covering his childhood and adolescence in under a thousand lines. This complete, self-contained work includes most of the beautiful poetry that has made the longer Prelude famous. The text of this two-part Prelude has been in print since 1973 but has not until now been readily available. It is prefaced by two poems that form a natural introduction: The Pedlar, the poet's first autobiographical work, and Tintern Abbey, Wordsworth's much more widely known meditation upon the continuing influence of nature in his life. This volume constitutes the first unified approach, at student level, to Wordsworth's mystic response to nature and the processes of growing up. Jonathan Wordsworth, the poet's great-great-great nephew, has written a full critical introduction to the selection. Notes at the foot of each page include glosses of difficult words, background material and useful comparisons with Wordsworth's own poetry, and that of S. T. Coleridge.