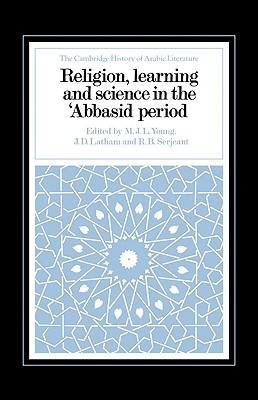 Religion, Learning and Science in the 'abbasid Period (Cambridge Energy Studies) (Hardcover)
Cambridge University Press, 9780521327633, 612pp.
Publication Date: June 9, 2003
Other Editions of This Title:
Paperback (11/2/2006)
* Individual store prices may vary.
Description
This volume of the Cambridge History of Arabic Literature deals with writings on learned subjects from the 'Abbasid period (8th to 13th centuries AD), the golden age of Arabic literature. These cover a wide area, from philosophy, theology and law, through grammar and lexicography, to mathematics, astronomy and medicine. There are separate chapters on six of the greatest scholars of the period, on the development of translations from Greek into Arabic, and on the Arabic literature of the Christians and Jews who lived under the rule of the 'Abbasid caliphate.